Order Your Seahawks Dozen!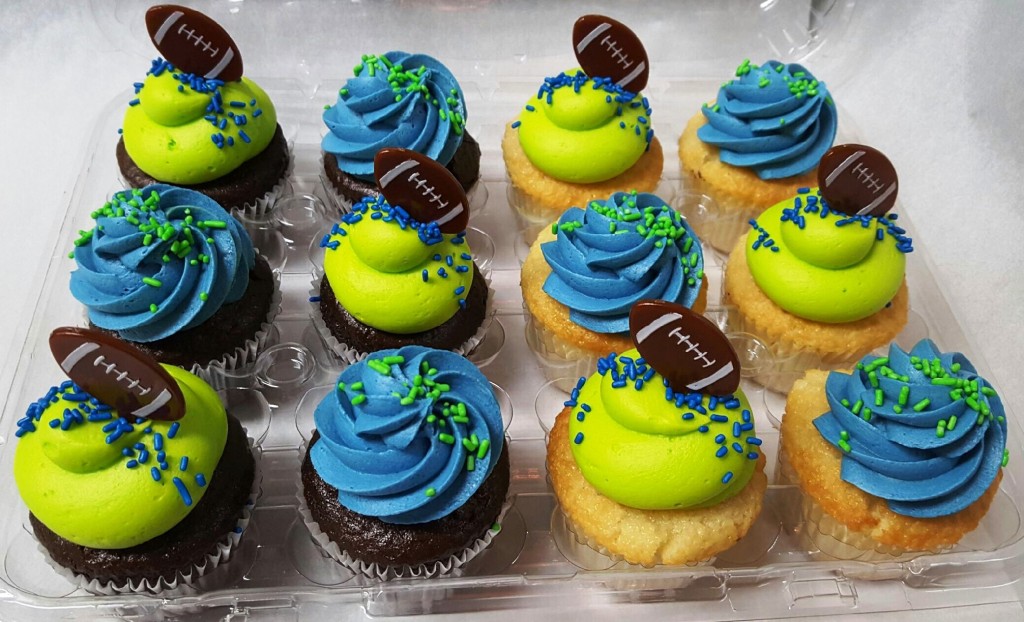 Your Seahawks Dozen will look just like the dozen pictured. To customize and/or personalize your dozen, please email info@mysticalcupcakes.com.
Forty-eight (48) hours advance notice is required for personalized cupcakes and/or flavors other than Vanilla, Chocolate, Red Velvet or Carrot Cake.
PRICING
Dozen Regular: $35.99
Two Dozen Minis: $35.99
Gluten-Free Dozen: $38.99
Vegan Dozen: $41.99
Guilt-Free Dozen: $44.99 (Sugar-free, Vegan & Gluten-free)
To place a Seahawks-themed order other than the Seahawks Dozen, click here.