Mother's Day Order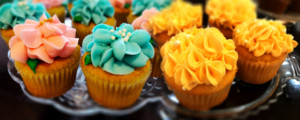 Mother's Day Assortments will include a variety of flavors all frosted like flowers or succulents, such as:
Lemon Lavender (Lemon cake with lemon curd filling and lavender whipped cream cheese and lavender buds on top)
Red Velvet
Blueberry
Baker's Choice
Succulents cake flavor will be baker's choice
You may not choose your flavors, but special requests may be noted below. We will do our best to meet your requests but cannot guarantee that it will be possible. Vegan and Keto will have similar flavors to the GF flavors. Please review our order policies here: Policies.