The company is named after Rachel's great-grandmother, Rachel Moffett, whose homemade cupcakes were unique and delicious, creating fond family memories for years to come.
Miss Moffett's Mystical Cupcakes strives to embody the comforting, homespun, and delicious baking of a grandmother, unparalleled and uncompromising in freshness, quality, and overall yumminess!
Our Mission
Miss Moffett's Mystical Cupcakes' mission is to enhance the community with high-quality, scratch-baked, gluten-free, love-infused cupcakes, cakes, and baked goods, and to sprinkle warmth, sweetness, and magic into every customer's and employee's life, as well as the community.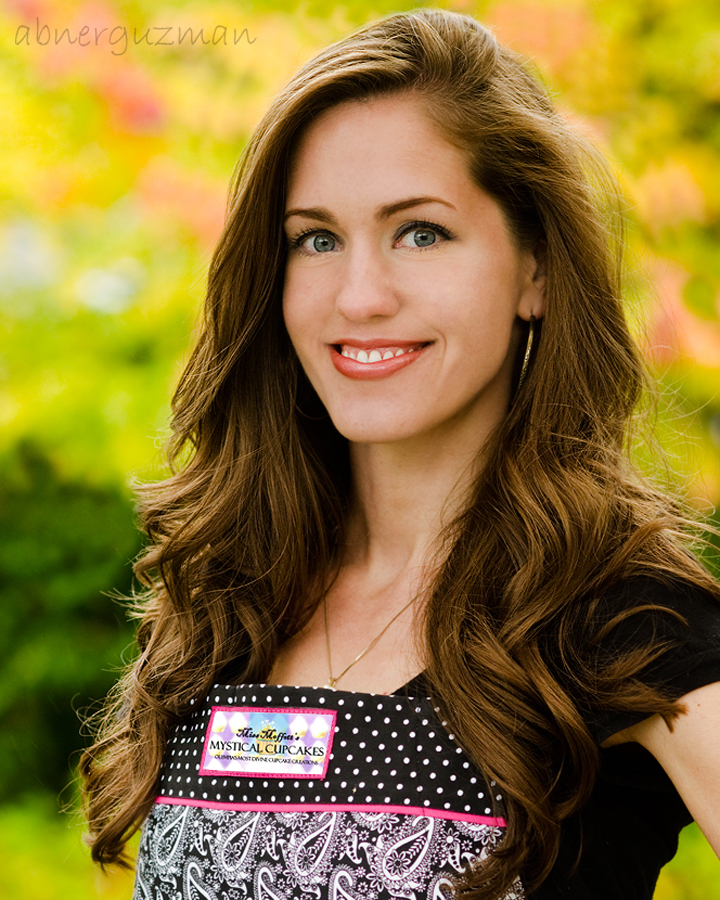 Miss Moffett's Mystical Cupcakes was founded in 2012 by Olympia resident Rachel Young. Rachel started baking in 2011 and soon realized she had found the passion in life that she'd always been looking for: CUPCAKES. Rachel Young became a certified baking addict — baking cupcakes at all hours of the day and night, coming up with unique flavor combinations, and tweaking recipes until they were as close to perfection as possible.
She appeared on Food Network's Cupcake Wars in the fall of 2013 and just a few months later opened her first storefront downtown Olympia by the Farmer's Market. She has since moved her bakery to Hawks Prairie in the Tallon Center and plans to keep Miss Moffett's Mystical Cupcakes a Thurston County staple for years to come!

Our Bakery
We are passionate about providing treats to those who have limited diets, such as gluten intolerance or celiac disease, dairy allergies, or following a vegan lifestyle, as well as diabetics and those on the ketogenic diet. That is why you can always find gluten-free, vegan, and keto (low-carb, sugar-free, and grain-free) treats at Miss Moffett's!

Momentum: Energy, Power, Drive, Propulsion

Alignment: Coordinated, Function, Positioning, Synchronous

Grit: Tenacity, Perseverance, Zeal, Effort

Integrity: Character, Trustworthiness, Authenticity, Honor

Community: People, Compassion, Connection, Unity

We are appreciative of how much our community has embraced us and so we love giving back and being involved in the community. As such, here are a handful of organizations we have been involved with.

Partners in Education
Throughout the years, we have had the wonderful opportunity to partner with the North Thurston School District as a PIE (Partners In Education) with Lakes Elementary, Komachin Middle School, and Timberline High School.  What this meant was that aside from making monetary donations to help the school in areas of need, we also volunteered time to support different events and school programs throughout the year.


Thurston Thrives!
Thurston Thrives is a project aimed at bringing together community partners in Thurston County to ensure that our county is thriving through the collaboration of our public health and social services, to honor those who make Thurston County a safe and healthy place to live and to align efforts to make a big difference in the health of our community. We have been proud partners of this project since it started in 2013.