FAQs
Orders
How do I place an order?
Orders may placed here: Order Form.
How far in advance do I need to place an order?
We appreciate if all custom orders are placed as soon as possible. We do require at least a one week advance notice AND payment for all custom orders. Orders left unpaid one week in advance will be dropped without notice. Please review our Policies. Pre-orders for our daily flavors may be placed with a 48-hours advance notice.
Can I order any flavors I want any day of the week?
Due to the nature of cupcakes and other products being baked from scratch every day, we are limited to our baking schedule. Please take a look at our rotating flavors to see what days certain flavors are offered on. Custom flavors may be ordered in the amount of at least 1 Dozen Standard Cupcakes, 2 Dozen Mini Cupcakes, or the minimum amounts stated in our Policies.
Can I have my order customized?
Of course! We love doing custom designs for cupcakes and cakes. You may submit any requests through our Order Form and upload any images as needed for inspiration and design. Our Custom Order Specialist can work with you to create something magical. We have a limited quantity of orders we can accept per day, so it is first come, first serve.
Is my order confirmed if I place an order online?
Yes AND no. All orders placed through the Order Now system (PayPal) are immediately confirmed. All orders placed through our Order Form will be responded to within 24-48 hours by a Custom Order Specialist (excluding weekends) who will reach out to confirm your order. Once payment is received, your order will be officially processed.
How can I pay for an order?
Orders played through the Order Now system (PayPal) are paid through PayPal. Orders received through our Order Form will be sent an invoice for online card payments. With that invoice, you may call 48 hours to pay prior to your order pick up date (this mainly applies to cash and gift cards).
I'm not ready to place an order. Where can I have my questions answered?
Not to worry. We have different forms you can choose from for your convenience:
Order Form
Wedding Inquiry Form
Fill out the most appropriate form, and we will get back to you within 24 hours.
What should I know before I place an order?
You may review our Policies here prior to placing an order.
Can I order macarons?
Yes. Macarons inquired here!
Can I pay for my order at pick-up?
All orders must be paid off one week in advance for the order to be considered complete and ready for pick-up. Due to our baking schedule, we cannot guarantee orders to be made if they are not paid off in time. Please review our Policies here.
Do you do make cakes?
Yes! We offer round cakes from 4" to 10″ sizes. Read more about Cakes. All cakes should be placed a week in advance: Order Form. We will have grab-and-go cakes that are 20-25% less expensive than our pre-order cakes for purchase everyday!
Do you make sheet cakes?
Yes! Fill out an Order Form to get a quote.
Weddings
Do you do wedding consultations or cake tastings?
We are no longer offering consultations, but you may fill out the Wedding Inquiry Form to schedule a complimentary mini 6-pack.
Do you do wedding cupcakes or cakes?
We absolutely love to do weddings! You may place an order online or fill out a Wedding Inquiry Form for any questions.
Parties and Catering
Do you deliver or do you offer delivery?
We are no longer offering deliveries or set-ups for custom orders.
Deliveries for assortments for cupcakes, macarons, and keto donuts are now available through: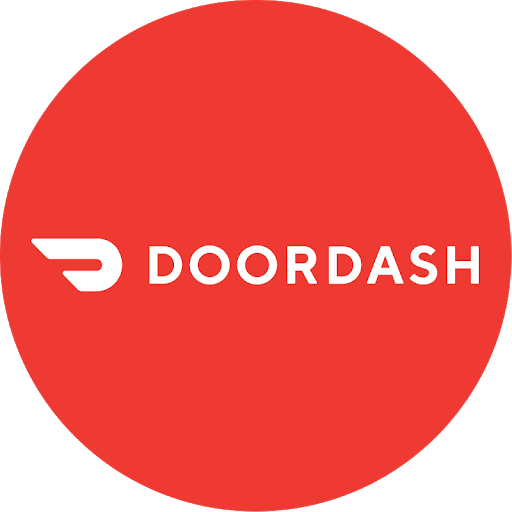 Deliveries will resume for assortments through Uber Eats soon! All orders will need to be picked up at our Hawk's Prairie location. Please see our Policies for any set-up guides.
Do you host any parties?
You can read more information about booking parties here. Decorating Parties are currently unavailable.
Allergies
Are you really ALL gluten-free?!
Yes! All of our products are gluten-free: cupcakes, cakes, macarons, and even cinnamon rolls!
Do you use peanuts in your kitchen?
We are a peanut-free facility, which is perfect for schools! However, we are not completely nut-free due to macarons. We do our  best to avoid cross contamination when nut-free products are requested. We cannot guarantee completely nut-free products.
Do you have any vegan products?
Yes! Our Vegan and Keto/Guilt-Free cupcakes are all vegan. We do use palm oil in our vegan products, but rest assured, it is ethically sourced.
What products are dairy-free?
Of course! We have Vegan, and Keto/Guilt-Free cupcakes, AND cinnamon rolls that are all dairy-free! Many options to choose from. HOWEVER, for those with severe dairy allergies, there is a risk of cross-contamination because our dairy-free products are made in a facility with dairy products. We cannot guarantee that our products aren't cross-contaminated with dairy.
Or soy-free products?
Our regular (gluten-free) cupcakes are only soy-free if they do not contain sprinkles. We also offer Keto/Guilt-Free cupcakes that are also soy-free too.
What about sugar-free?
You got it! Those are our Keto/Guilt-Free cupcakes. They are sweetened with swerve and liquid monk fruit.
What about egg-free products?
We have two options: our Vegan and Keto/Guilt-Free cupcakes.
Or rice-free products?
Yes! Keto/Guilt-Free cupcakes.
How about products with coconut?
Any regular (Gluten-Free) cupcake with coconut in the name, Vegan cupcakes, and Keto/Guilt-Free cupcakes, and macarons that have coconut in the name.
Last one, do you have corn-free products?
Our regular (Gluten-Free) and Vegan cupcakes all use cornstarch along any fondant decor. Keto are corn-free.
Products
What do you use in the gluten-free cupcakes?
We use a high-quality gluten-free flour blend that consists of rice and other gluten-free ingredients.
What is a Keto/Guilt-Free cupcake?
It is our new & improved Guilt-Free cupcake. It is vegan, grain-free, sugar-free, low carb, and diabetic friendly. With carb counts ranging from 3-4g carbs per cupcake.
What is the difference between a macaron and a macaroon?!
From Merriam Webster, a macaron is "a light, often brightly colored sandwich cookie consisting of two rounded disks made from a batter of egg whites, sugar, and almond flour surrounding a sweet filling (as of ganache, buttercream, or jam)".
A macaroon is "a light cookie made with egg white, sugar, and usually ground almonds or coconut".
Other
Do you do donations?
We are currently not accepting any donation requests. Please do not send any requests through to our email.
Can you ship any of your products?
Not at the moment. We are in the process of working on a way to ensure freshness and quality of our products to be sent through mail.
Are you hiring?
Open job positions will be posted through our Facebook page or other job websites. You may refer to our Careers page for updates and additional information.